Imagine all your other apps working in harmony
No more switching between tabs and screens, connect it once and forget about it
Gmail
Easily manage your Gmail inbox right from inside Ninjodo, or take the Ninjodo sidebar back inside your Gmail inbox.

Read, reply & delete emails, create new customer records, & save important emails in just 1 click!

Easily import & tag your existing customers straight from Xero.

Create & Send Xero Invoices right from inside Ninjodo. Let your Ninjodo data automatically create new customers so you don't have to waste time manually re-entering data.

Automatically sync your subscribers from Mailchimp in seconds.

Ninjodo will take your basic subscriber info and turn it into a full contact record complete with photo, social media, and even company information.
Google Drive
Keep customer & project files all in the same place for you and your team.

Easily link your documents from or simply upload new ones straight to Google Drive from inside Ninjodo
Twitter
Tweet text, links and even images straight to your company twitter feed.

Keep track of your company followers & retweets right inside Ninjodo.

Facebook
Keep track of new likes and engagement on your business Facebook page.

Post, track and reply to comments without needing to be distracted over on Facebook.
Google Calendar
Easily connect your Google Calendar and have all your events and tasks automatically in sync.

Never miss a meeting or reminder again.
WordPress
Connect your enquiry forms straight to Ninjodo.

Have your website enquiries automatically create a contact, import their enquiry and tag them anyway you like.
MondoTalk
No more looking for phone numbers, dial leads & customers with just one click.

See which calls were missed, went to voicemail, how long the good successful took, and even playback phone calls to improve your conversion.
Get started with my free trial.
Free for 14 days. No Credit Card Required.
Customer Success Stories
See why so many small businesses are making the switch
Makes our job MUCH easier
As an integral part of our clients' businesses, we always equip them with the best tools available.
Ninjodo not only makes our clients lives easier by saving time and allowing them to do what they need in just one system, it also makes our job MUCH easier by having sales & customer data automatically sent through to Xero.
10 out of 10 from us!
This product is fantastic for our busy agency! We researched extensively to find a CRM system to suit our business needs and were thrilled to find Ninjodo. We can manage our emails with templates that streamline our workflow, keep on top of all our current and completed bookings and generate invoices seamlessly through the Xero Integration. With the ability to link messages and track tasks, we are never in the position of something "falling through the cracks". All of this helps us to improve our responsiveness and service to our clients which is the most important thing.
10 out of 10 from us!
User friendly for non-techo people
The integration with Xero is super easy and user friendly for non-techo people. Having both the financial & project info for a customer in the same place is amazing.

Also being able to attach important client documents to their file in Ninjodo is SO valuable. Like a filing system online but much more efficient.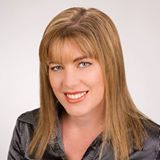 Nicole Balchin
Accountant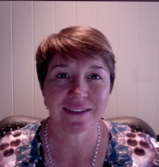 Sandie Fraser
Booking Agent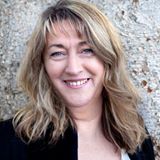 Catherine Evans
Kitchen Renovatations